East London hairstylist studio
Our philosophy is to provide leading hair styling, colours and cuts with sustainable products and methods that focus on building healthy hair in a very relaxing and harmonious atmosphere.
We care about your health as much as your hair and strive to find the best non-toxic products possible, using these to create the perfect hairstyle to compliment each individual client's lifestyle. Our aim is to have you feeling relaxed and uplifted at the end of each and every service, without the concern of being exposed to any harmful chemicals.
The foundation of a successful hairstyle considers every aspect of a look, not just the quality of the cut – face shape, density of hair and your lifestyle.
Filtered water
We will be using only filtered water to remove elements from normal water supply which can harm and impact the health of your hair.
Alkaline, Vitamins and Minerals
It is well known that alkaline water hydrates hair much better than normal water, delivering vitamins and minerals to any part of your body efficiently – even to your scalp. Alkaline water also promotes hair growth through increased blood circulation in the scalp.
Hair health
Using alkaline water, we help you maintain the right pH value of your hair which is a critical component for the general health of hair.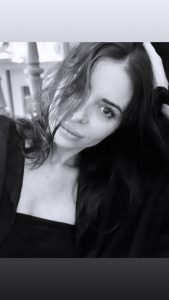 Founder at Alkaline London & Hairstylist
Erika Selvaggio, founder of Alkaline London, draws from a lifetime of working in salons to create a space where people combine fashion, art, and style through hair. She specialises in fun custom colours, cute layered hairstyles, sharp graduations and curly hair of all kinds. She brings a unique and special edge to each service she provides!
Over the last 14 years she has been at the forefront of hairdressing as a regular stylist at the major catwalk shows in New York, London, Milan and Paris for prestigious designers like Dior, Prada, MiuMiu, Versace, Dolce&Gabbana, Alexander McQueen, Max Mara, Burberry, Louis Vuitton and Yves Saint Laurent. She is also regularly called up for editorial assignments.
Amongst her many talents, Erika won the prestigious L'Oreal Colour Trophy and has been a finalist at The British Hairdressing Awards for Afro Category In 2014. Erika was also a finalist for the reputable Avante Garde Hairdresser of the Year in both 2015 and 2016.
From consultation to finish, Erika takes the time to create a style that is unique to you – and as unique as you. With an edgy style and bubbly personality, she is ready to rock your next look.
Download our Menu price list and discover all our services:
During this experience you will receive a detailed consultation to address your individual needs. We will recommend what best suits you- whether it be a classic bob, sleek long layers, or for the men, a professional yet playful look. Enjoy a calming massage while receiving your shampoo and conditioning treatment. We complete your look with a professional blowout and finishing style and here where the trust begins..
Live the full Alkaline London experience!
We have selected DAVINES as our products partner, some of the best hair care and styling products on the market who, critically, share our passion for the planet – they are eco friendly, organic and vegan, which of course we love.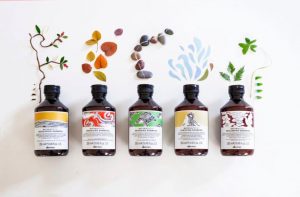 In terms of our methods we are focussing on ensuring everything is either reusable and/or biodegradable. And of course, we make plastic free choices at every opportunity.
During the last 5 years Erika had the honour to work alongside Guido Palau, Sam McKnight, Duffy and Anthony Turner as part of their hair team for New York, London, Milan and Paris Fashion Week, for the most prestigious designers in the world like Dior, Prada, Versace, Dolce&Gabbana, Burberry and more.
Erika Selvaggio, Founder & Alkaline London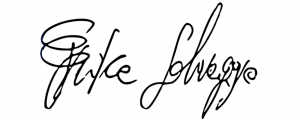 Get in touch with us, book your appointment and subscribe our newsletter.
Subscribe to our newsletter:
Mainyard Studios, 280 Mare Street E8 1HE, London, United Kingdom